Stern Grove Festival Official Bus Program
June 14 @ 10:00 am

-

August 16 @ 5:00 pm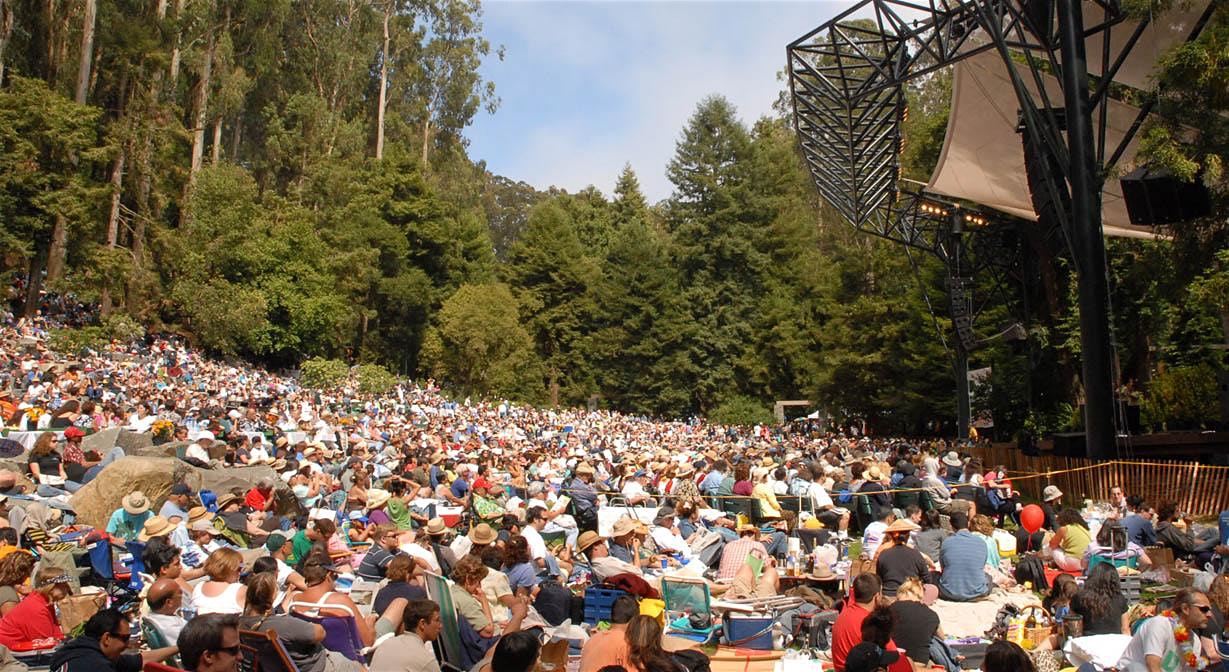 We know that driving can be stressful and troublesome so leave that up to us; sit back, and relax on a bus to Stern Grove Festival!
Buses will run every Sunday in San Francisco from Sunday, June 14 to Sunday, August 16 with convenient pick up times to get you to the festival. Buses will have a designated shuttle drop-off/pick-up location in close proximity to the main entrance!
DEPARTURE CITY / TIMES / PICK UP LOCATION
SAN FRANCISCO
$39 Single Day Round Trip (valid for one day of transportation)
New York Tobacco, 29 Grove St, San Francisco, CA 94102
Departs on Sunday at 10 AM or 1:30 PM. Buses will arrive 30 minutes prior to departure for check-on.
BUS SCHEDULE
At the checkout page please select the date you would like transportation and select the pick-up time for each day where applicable (see options above).
Travel times to the festival are NOT guaranteed though we certainly do our best to stay on schedule traffic permitting. If there is a particular act you would like to see, please take the earliest shuttle time to be safe.
Bus passes include round trip transportation to and from the festival. When you arrive at the bus pick up, please check in with FestDrive staff to receive your wristband. If you are only using the round trip pass to return to your selected city after the event, you will be able to check in with our staff and get on the bus.
**All lines and departure times must hit 25 person minimum in order to go live. We will notify you 72 hours before the start of the event if the line will not be active. If the lines need to be consolidated to only ONE departure time, we will alert you 72 hours before the trip.
RETURN TIMES FOR ALL CITIES
You will not select a return time at check out. ALL buses are guaranteed to be there at least 45 minutes post final act (can vary slightly).
Buses will be staged for return transfers where you were dropped off at.
TICKET INFORMATION
Once you purchase, you will receive an order confirmation email from Eventbrite on behalf of FestDrive. All bus tickets purchased on this page will be delivered as e-tickets. You will need to print your ticket(s) or show the electronic ticket on your smartphone to ride the bus.
IMPORTANT: If you do not see your order confirmation in your inbox, make sure to check your junk/spam folder. If you still do not see your order confirmation, use this link for the Eventbrite help center.
If you are having any other technical ticketing-related issues with your order, please contact Eventbrite support.
For non-technical bus ticketing questions, contact FestDrive by emailing [email protected] Please reference "STERN GROVE FESTIVAL OFFICIAL BUS PROGRAM" in the subject line.
There are no refunds, but ticket transfers are permitted. Buses operate rain or shine.
Please note that the date and time listed on the Eventbrite ticketing page (Date and Time) and the top of your ticket is regarding the shuttle service as a whole (Sun, Jun 14, 2020, 10:00 AM – Sun, Aug 16, 2020, 5:00 PM CDT). Your designated departure date/ time is stated on the bottom of your ticket under REGISTRATION INFORMATION.
CHARTER BUSES TO STERN GROVE FESTIVAL
If you have a large group and are looking to charter an entire bus, FestDrive can help as well. Click here and book your private charter in just three simple steps! Enter your trip details, choose your vehicle, and reserve now, pay later. If you have any questions, please contact FestDrive directly at [email protected]