"Through the Woods" exhibit by featured artist Caroline McClintic Feb 3-28
February 3 @ 11:00 am

-

February 28 @ 5:00 pm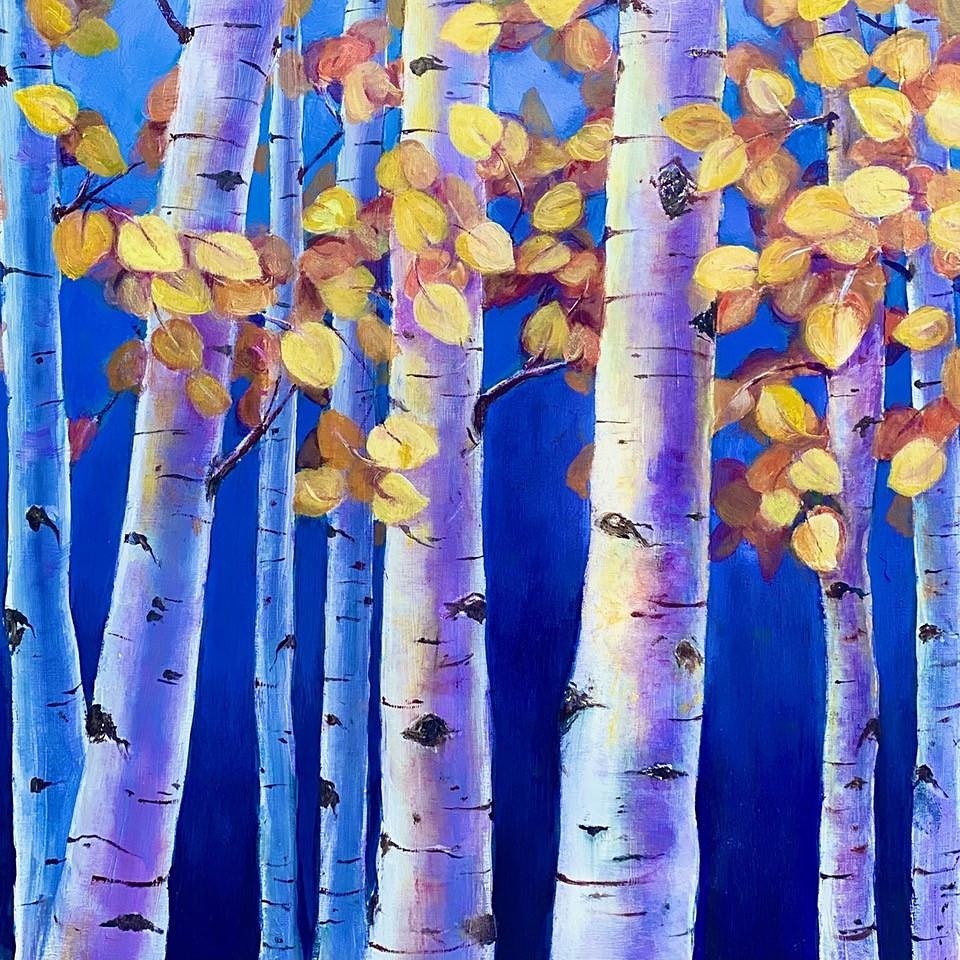 Viewpoints Gallery is proud to present "Through the Woods" , an exhibit by featured artist, Caroline McClintic, February 3 – 28, 2021.
"Through the Woods"
February 3 – February 28, 2021
"Through the Woods" features vibrant mixed media works by artist Caroline McClintic.
Bring the peaceful rejuvenation of nature into your own home, with Caroline's gorgeous new collection of California trees and forests. In many stunning pieces, she draws you into the meditative patterns and textures of nature by painting on wood surfaces, using the grain of the wood to enhance her compositions.
In this exciting new series, McClintic uses of a variety of media, including acrylic, watercolor, water-soluble oil and textured paper and deftly works with these materials directly on primed wood panels or veneer.
Caroline McClintic trained and worked as an architect and is known for her works featuring urban scenes. Her latest collection is a unique and beautiful departure from urban scenes, inspired in part by the events of the past twelve months. McClintic says, "I've lately been especially drawn to the simplicity of nature and the quiet peacefulness of the forest, and I wanted to experiment with textures and vibrant colors that feel exciting and hopeful to me."
McClintic's award-winning work has exhibited in several galleries across the Bay Area and in New Orleans. For additional information about her work, please see www.CarolineSteierMcClintic.com, Instagram: Carecolor, Facebook.com/CSMcClinticArt
Viewpoints Gallery is currently open to the public, plus you can also see Caroline's gorgeous new collection in our front window display. Curbside pickup is available. Call us, email, or shop online by visiting www.viewpointsgallery.com
"Through the Woods" by Caroline McClintic. Exhibit runs February 3 – 28, 2021. Gallery hours: Wed-Sun 11-5 (closed Mon-Tues). Viewpoints Gallery, 315 State Street, Los Altos, 94022. 650-941-5789. www.viewpointsgallery.com.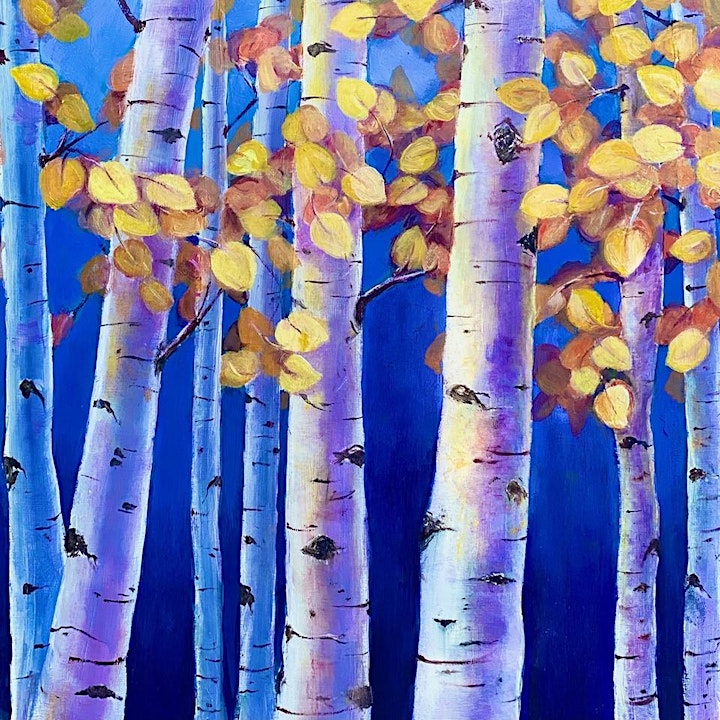 Shimmering Aspens by Caroline McClintic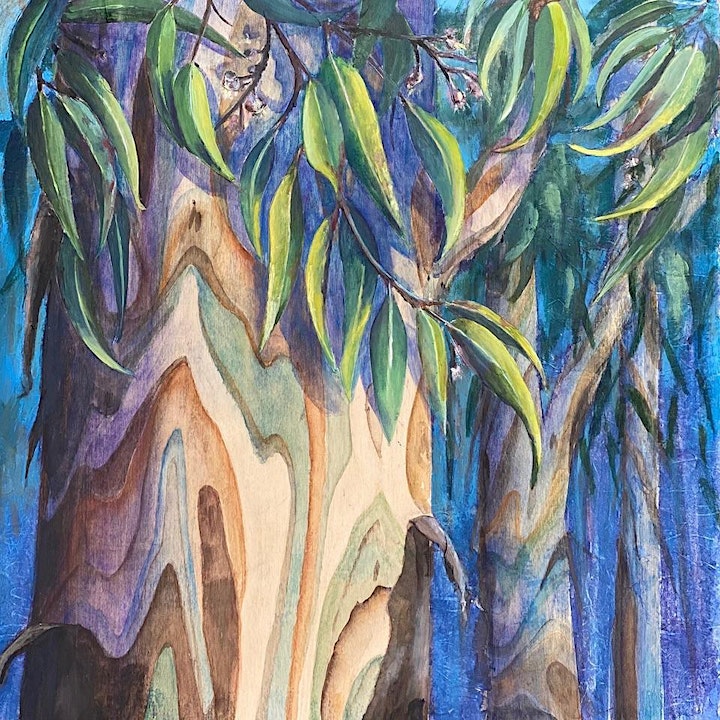 Eucalyptus Texture by Caroline McClintic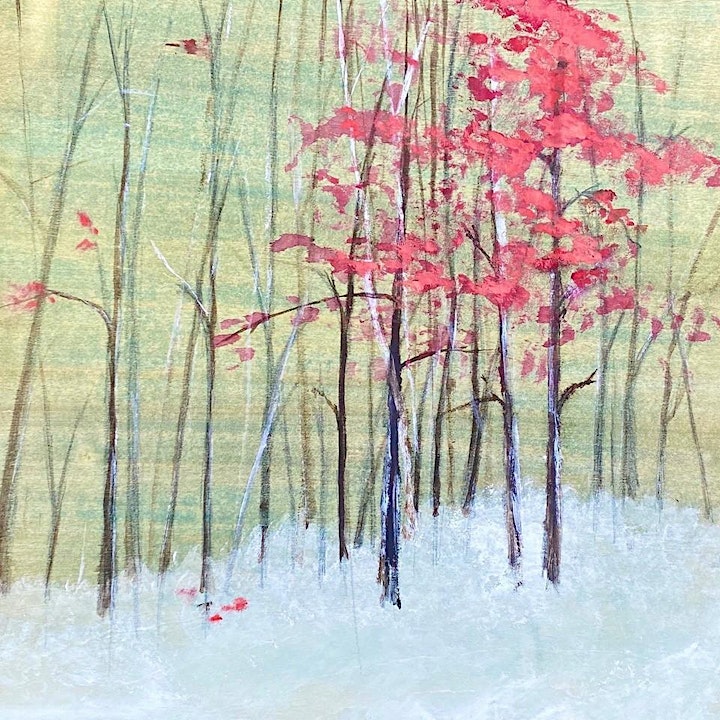 Winter Serenity by Caroline McClintic
Related Events